23
Dec
My last Christmas card of the year!
Wishing you all Christ's peace at Christmas and throughout the year!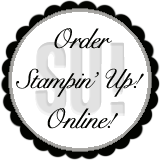 Get to know me
Stamp for sanity? Yes! Trying to get it all done, keep up with everything, be all things to all people makes us all a little crazy, doesn't it? How about doing something just for you? Something that really does help you stay sane? Try stamping. It's fun and therapeutic. I love to share the joy of stamping! Ready for your own stamping party? Want to try a class in "The Padded Room?" Contact me!
Search
Archives
Copyright & Disclaimer
All contents are ©Kathy Seals. These projects are shared for your personal enjoyment and non-commercial use in hopes that they may inspire your creativity. They may not be copied for submission to contests or publications. If you use a design or idea, please cite my blog as the source.
The content of this blog is my personal responsibility as an independent Stampin' Up!® demonstrator and the use of, and content of, classes, services, and products offered on this blog is not endorsed by Stampin' Up!®