Tag Archives: bakers twine
23
Dec
My last Christmas card of the year!
Wishing you all Christ's peace at Christmas and throughout the year!
18
Dec
Card 5 of 10
Check back tomorrow for another homemade Christmas card!
Don't forget to check out the Clearance Rack Blitz!
The savings are really incredible!
Tags: bakers twine, Big-Shot, Bigz Pennant Punch, Christmas card, Cupcake Punch, Festival of Prints Paper Stack, Holiday Collections Framelits, Perfect Polka Dots Folder, Silver Glimmer Paper, stampin'-up!
26
Mar
I just had to share what I made for the Bedford Area Master Gardeners' — www.bedfordareamastergardeners.org — spring seminars, held this past Saturday. All of the committee members wore them on their nametags so they'd stand out from the crowd…it worked! The committee loved them…and so did everybody else!
They're made with fun foam. Can you believe it? I love that I can cut fun foam, wood, fabric, vinyl, cork, and more with my Big Shot dies. Talk about getting your money's worth. And it was so daggone quick and easy to make these pretty little things!
I just ran sheets of fun foam through the Big Shot, one at a time, of course, using the Fun Flowers Bigz L Die. I used a couple of different shades of pink and yellow, as well as purple and orange, fun foam. Then I mixed and matched the colors to create the flowers you see. Each layer is popped up with several Stampin' Dimensionals but the fun foam is adhesive-backed so you could peel off the backing and stick them together, if you wanted. I added a Brights Button (available FREE with a $50 purchase during Sale-A-Bration), laced with Lucky Limeade Baker's Twine (available in the Occasions Mini Catalog until 4/30/12), to each flower, and attached it with a Glue Dot.
These could be made into pins or magnets or package toppers or hair bows or decorations for a nursery or a little girl's room!
For my purposes, I used a colored paper clip to attach the flower to the name tag. What do you think? Aren't these flowers fun?
Tags: bakers twine, Big-Shot, Bigz L Dies, brights buttons, Fun Flowers, fun foam, occasions-mini-catalog, sale-a-bration, stampin'-up!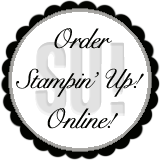 Get to know me
Stamp for sanity? Yes! Trying to get it all done, keep up with everything, be all things to all people makes us all a little crazy, doesn't it? How about doing something just for you? Something that really does help you stay sane? Try stamping. It's fun and therapeutic. I love to share the joy of stamping! Ready for your own stamping party? Want to try a class in "The Padded Room?" Contact me!
Search
Archives
Copyright & Disclaimer
All contents are ©Kathy Seals. These projects are shared for your personal enjoyment and non-commercial use in hopes that they may inspire your creativity. They may not be copied for submission to contests or publications. If you use a design or idea, please cite my blog as the source.
The content of this blog is my personal responsibility as an independent Stampin' Up!® demonstrator and the use of, and content of, classes, services, and products offered on this blog is not endorsed by Stampin' Up!®